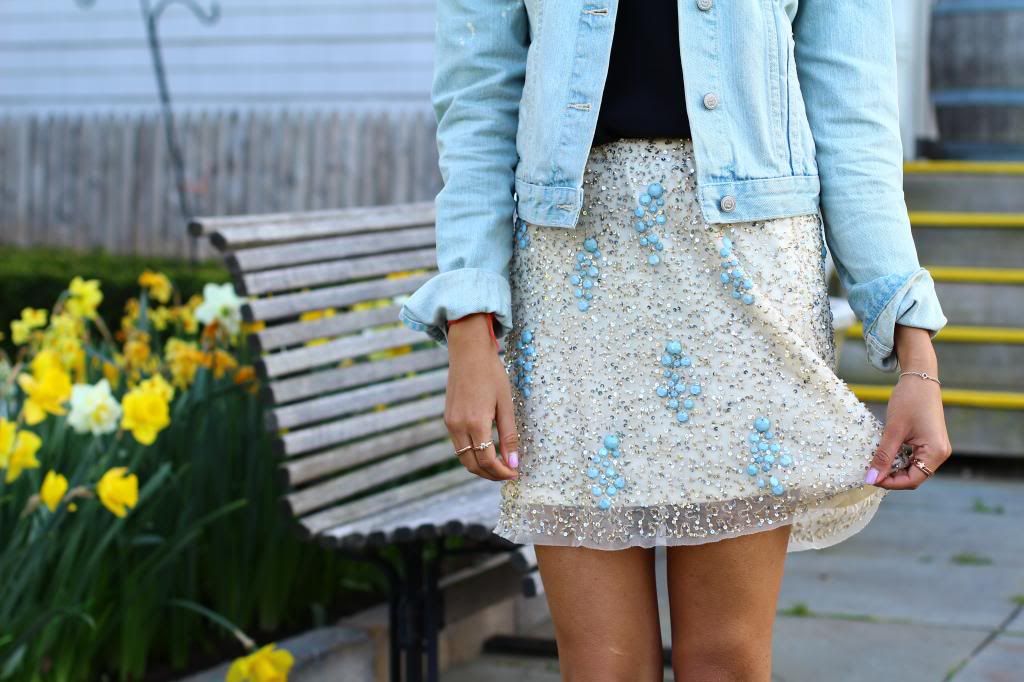 I splurged & bought this Zara skirt on my birthday last December (outfit instagrammed
here

).
Sequins were everywhere last winter and I knew I would break eventually- I'm just glad defeat turned out to be in the form of this skirt. While I'm no longer seeing the same slew of sequined skirts in stores, I am seeing a lot of playful
floral
,
tribal
,
striped
,
patterned
mini skirts. Before, I used to automatically associate these "Statement Skirts" with heels, a strappy tank, a clutch, and a night out. But now I've been loving the more casual, daytime look: like playing down a sequined skirt with Toms & a light wash denim jacket.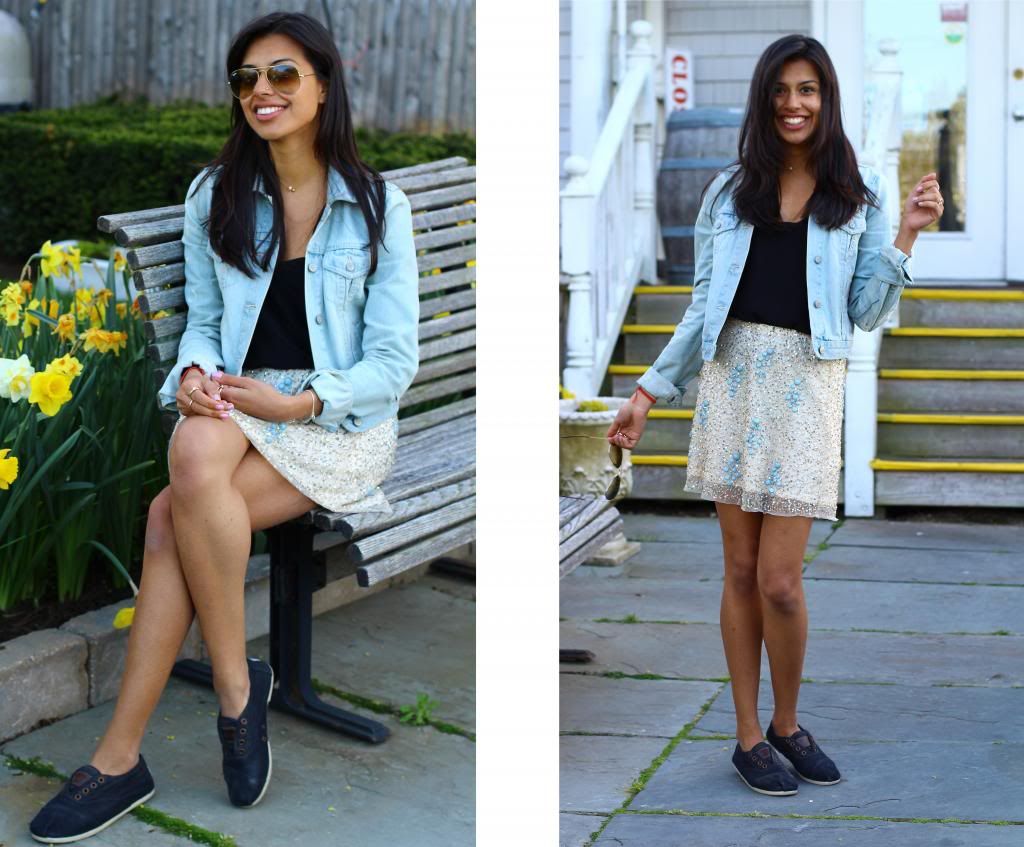 What do you guys think about statement skirts for summer? Are you going to give them a try?
JACKET
Victoria Secret, old, but similar choices
here
/ TANK
Aritzia
/ SKIRT
Zara, old, but similar
here
/ SHOES
Toms
/ RINGS
H&M, Tiffany's
/ SUNNIES
Ray Ban
-Nisha